Party at Pence's: LGBT activists host dance party outside VP-elect's Chevy Chase rental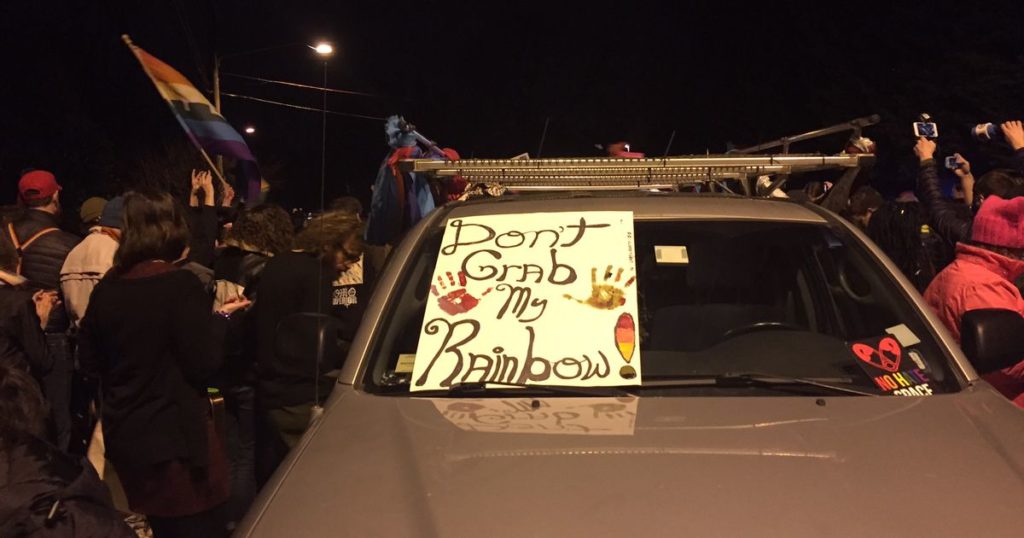 Brandishing rainbow flags and signs that read "Queer Love" and "Trans Power," scores of activists marched Wednesday night toward Vice President-elect Mike Pence's rental home in Northwest Washington, D.C.
Days before Donald Trump's administration is expected to take over the White House, activists planned what they described as the "Queer Dance Party at Mike Pence's House." They met around 6 p.m. ET outside the Friendship Heights Metro Station, where video footage showed them chanting slogans and holding LGBT pride flags as they made their way to the neighborhood where Pence and his wife, Karen, moved after the November election.
Pence's neighborhood had a heavy police presence ahead of the demonstration, said Adam Bradley, a resident in the area. He said normally Pence's house on Tennyson Street NW is manned by a vehicle checkpoint and a few officers.
Pence wasn't home at the time of the dance party. He and his wife joined Wisconsin Gov. Scott Walker for dinner out.
That didn't stop crowds from dancing and chanting through the liberal Democratic stronghold. Joanna Pratt, who has lived in a house across from Pence's rental since 1979, joined the dance party with her husband. She said she saw the crowd grow to at least a couple hundred of people, many carrying rainbow flags and dancing.