Patriotism and protest take center stage on September 11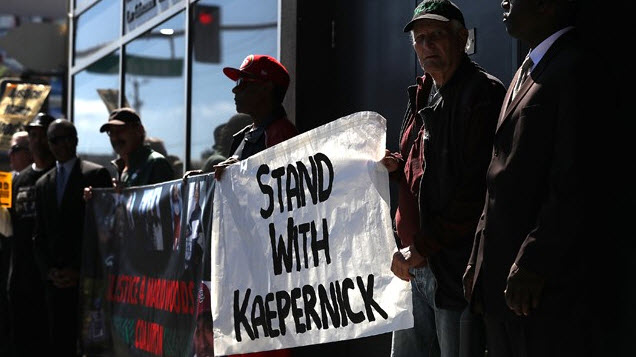 San Francisco 49ers quarterback Colin Kaepernick's decision to take a knee during the national anthem has set off a wide-ranging debate over free speech and and how far athletes should go with their protests.
It also has put the nation's most popular sports league, which regularly wraps itself in the flag, at the center of a debate over what it means to be patriotic — all coinciding with the 15th anniversary of the deadliest terror attack on American soil.
Kaepernick, who used to be one of the most dynamic players in the National Football League, re-entered the spotlight as one of its most controversial over his use of the Star-Spangled Banner as a platform to protest against police brutality and racial inequality.
His actions earned him plaudits during an era when many athletes have shied away from voicing their political opinions.
But many others see them as inappropriate and an insult to military service members, to whom honoring the flag is sacrosanct.