Payroll boom: The economy added 255,000 jobs in July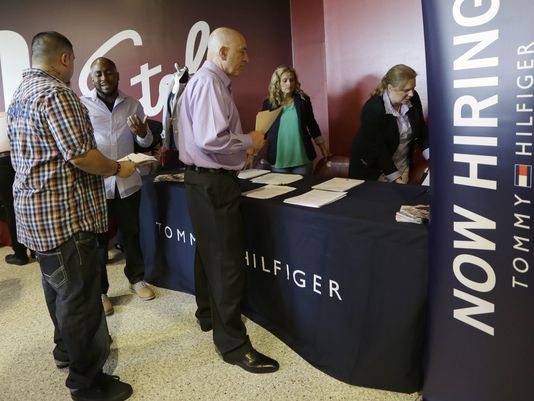 The labor market turned in a strong showing for the second straight month in July as employers added 255,000 jobs, pointedly easing concerns stoked by a spring slump.
The unemployment rate was unchanged at 4.9%, the Labor Department said Friday, as a sharp rise In employment was offset by a similar-size increase in the ranks of those both working and looking for jobs.
Economists surveyed by Bloomberg had forecast 180,000 job gains. Investors cheered the better-than-expected showing. The Dow Jones industrial average was up about 137 points in mid-morning trading to 18,489.
Businesses added 217,000 jobs, led by professional and business services, health care and finance. Federal, state and local governments added 38,000.
Also encouraging: Job gains for May and June were revised up by a total 18,000. May's gains were revised to 24,000 from 11,000, and June's to 292,000 from 287,000.