Pelosi: With Hillary, Dems can win House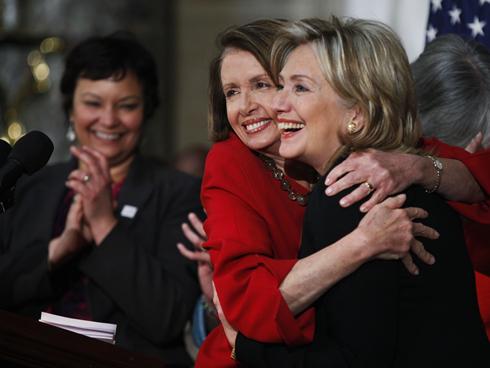 Rep. Nancy Pelosi says Democrats can recapture control of the House in 2016 by riding Hillary Clinton's coattails.
"Yes, we can win the House," the California Democrat said during a sit-down interview in her Capitol office.
"If she runs, she will win the nomination. And if she's our nominee, she clearly — I mean, the campaign, the joint effort — would be one that could not only take her into office but would [pull Democrats to victory]," Pelosi said.
"There's opportunity, all kinds of statistics now about if the Democrats have a presidential candidate who … wins by 52 percent — that's over 20 [House] seats," Pelosi added. "And so 53 [percent] is a victory [for House Democrats]."