Pence says momentum building for House to pass health-care bill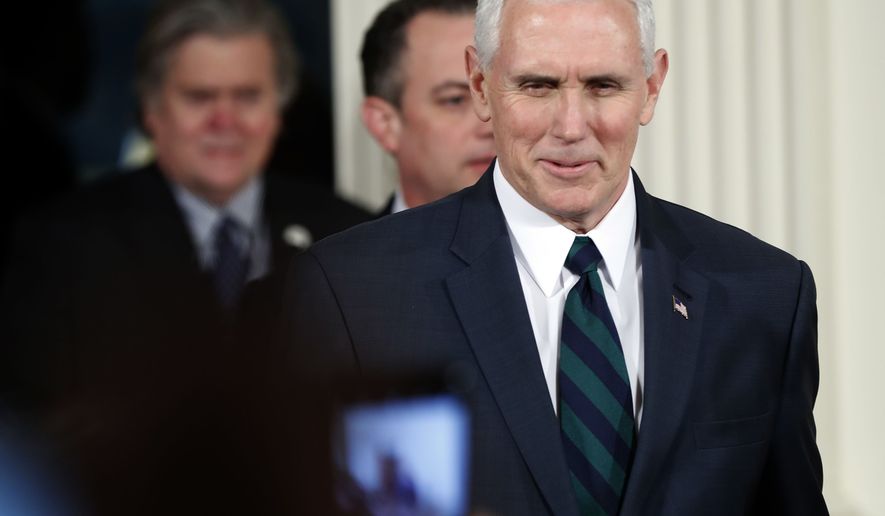 Vice President Mike Pence told an audience in Florida Saturday that the White House is "working around the clock" with Republican lawmakers to pass an administration-backed health care bill to repeal and replace Obamacare ahead of a House vote next week.
"Every day, more and more members of Congress are getting on board," Mr. Pence said during a visit to a paper company in Jacksonville. "We're counting on Florida. We need every Republican in Florida to support this bill and support the president's plan to repeal and replace Obamacare."
Two House lawmakers from Florida, Republican Reps. Ron DeSantis and Bill Posey, are members of the conservative House Freedom Caucus that has been mostly opposed to the new legislation. Sen. Marco Rubio, Florida Republican, has also expressed reservations about the bill.
Republican House leaders are preparing to bring up the health-care legislation for a floor vote on Thursday after the administration agreed to amendments that would make changes to Medicaid, the insurance program for the poor. The changes would give states the option to impose work requirements on able-bodied people who get Medicaid, and allow governors to accept a block grant of federal funding for the program instead of a per-capita allotment.