Planned Parenthood Baby Parts Buyer Laughs About Shipping Severed Heads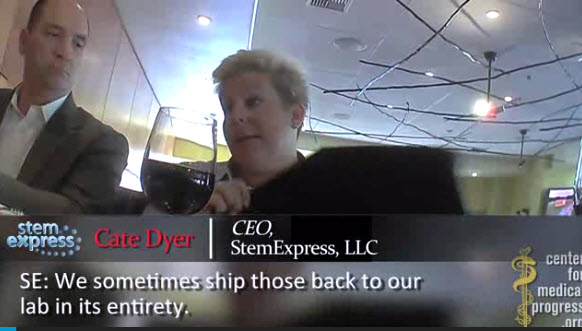 The latest undercover Planned Parenthood video is an interview with Cate Dyer, CEO of an organization called StemExpress that buys aborted baby body parts from Planned Parenthood and sells them to researchers.
There are no graphic images in the video, but Dyer's comments about shipping the severed intact "calvarium" or skull of an aborted baby are bonechilling.
StemExpress: I know we get requests for neural [tissue]. It's the hardest thing in the world to ship.