Plans in place in case of hurricane during RNC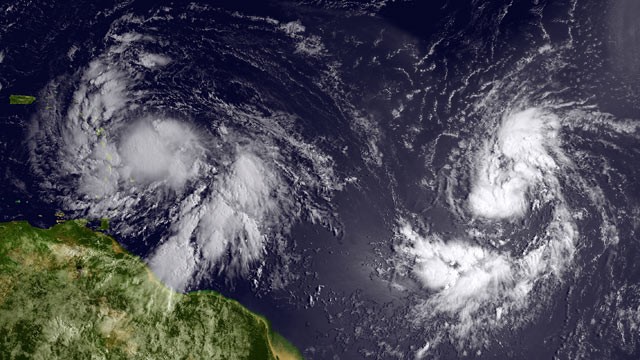 By RAY REYES | The Tampa Tribune
TAMPA — Emergency management officials are keeping watch on a tropical storm that could be swirling toward Florida during the Republican National Convention.
If the tropical disturbance churns out thunderstorms or becomes a hurricane, officials say they will follow standard emergency procedures for shelter and evacuation despite the additional 50,000 visitors and 15,000 protesters expected to be in town for the convention.
"Basically, we have to follow our normal protocols," said Hillsborough County Emergency Management spokeswoman Holly Wade.
That means tracking tropical weather systems during the week of the convention, then relaying the information to convention organizers.
And if a storm does hit, work crews will be out the moment the weather calms down to assess damage and begin repairs, emergency officials said.
If a hurricane or tropical storm is bearing down on Tampa, the priority of law enforcement is to evacuate residents, leaving GOP officials to make the decision of when to evacuate delegates, Wade said.
"We have to look at a lot of factors, like timing and landfall," Wade said. "We provide the weather information, then we take that to the host committee, which decides if the event goes on or if the event gets altered."
In 2008, Hurricane Gustav slammed into Louisiana just as the GOP convention in St. Paul., Minn., was getting under way. The Category 2 storm led Republicans to cancel opening-day events and open with a scaled-down national convention.
To read more, visit: Â http://www2.tbo.com/news/breaking-news/2012/aug/22/7/memeto1-plans-in-place-in-case-of-storm-during-con-ar-470589/