Poll: 60 percent believe ObamaCare will raise healthcare costs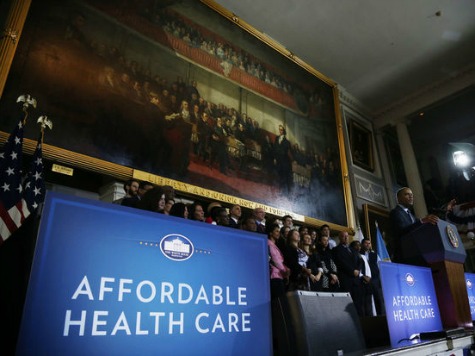 Most voters believe that ObamaCare will lead to higher healthcare costs and lower quality of coverage, according to a new poll.
The survey released Tuesday by The Morning Consult found that 60 percent believe ObamaCare will likely increase their healthcare costs in the long run. Twenty-eight percent said their costs would likely remain unchanged, and 11 said they believed their costs would go down.
Voters also believe the Affordable Care Act's impact on the quality of and availability of their coverage will be more negative than positive. Only 23 percent said the law would have a positive impact on the quality and availability of their coverage, against 37 percent who said it would have a negative impact. Forty-percent percent said their coverage would likely remain about the same.
Forty-one percent said the healthcare law would make their lives worse, 35 percent said it would have no effect, and only 24 percent said it would make their lives better.
Despite these negative views, the public is strongly against repealing, defunding, or delaying the law. According to the survey, 62 percent said Congress should either make changes to improve ObamaCare, allow it to take effect as it is, or expand on it. Only 34 percent said it should be repealed, defunded or delayed.