Pollak: Susan Rice's Disgraceful Call for Appeasement on North Korea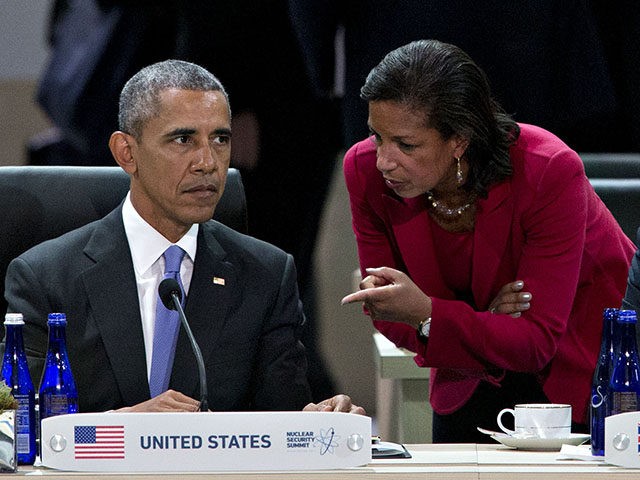 "History shows that we can, if we must, tolerate nuclear weapons in North Korea."
Those words were written by former National Security Adviser Susan Rice on Thursday in the New York Times, in arguing for appeasement towards Kim Jong-un.
It was also the perfect symbol of everything that was wrong with Barack Obama's feckless foreign policy — and it explains why the world that President Donald Trump inherited is so dangerous and unstable.
The Obama administration believed it was worth living in the shadow of terror and nuclear aggression as long as the U.S. could maintain a dignified posture that could not provoke anyone.