Portman: Romney would sacrifice a two-term presidency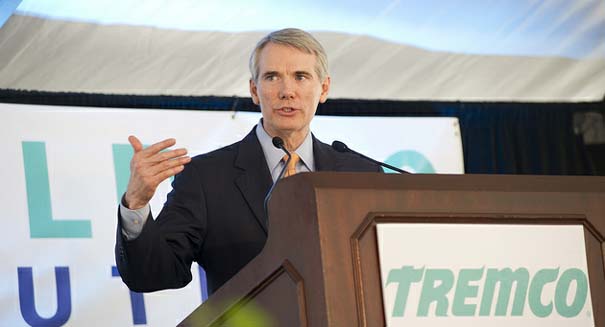 (CBS News) Ohio Sen. Rob Portman, widely presumed to be among the top candidates to become Mitt Romney's running mate, suggested Tuesday that Romney would be willing to sacrifice a second term if it meant making unpopular decisions.
"This is something I have never said publicly. I've told my wife this, but I think he'd be willing to risk being a one-term president in order to make the tough decisions that are going to be required," Portman said at the Reuters Washington Summit.
That's not necessarily the length of a presidency Romney has in mind, although he has said in the past – not unusual for a presidential candidate – that he is more concerned with doing the job right than doing it for eight years.
"I'm in this race because I want to get America back on the right track. I don't care about reelections," he told Bob Schieffer on Face the Nation earlier this month. When Schieffer followed up to clarify whether it meant he only intended to serve one term, Romney said, "Oh, no, look, I'm going to do whatever I think is right to get America right, but for me this is not about politics. This is not about, did I win this or did they win this. This is about what can we do to get America right."
But from Romney's rhetoric on the campaign trail, he's made it clear that a commander-in-chief only gets four years to prove he is effective. His stump speech frequently refers to a 2009 interview President Obama gave to the Today Show in which he said his presidency would be a "one-term proposition" if he didn't fix the economy in three years.