Prominent Democrats Call For Anti-War Congresswoman To Be Ousted From Office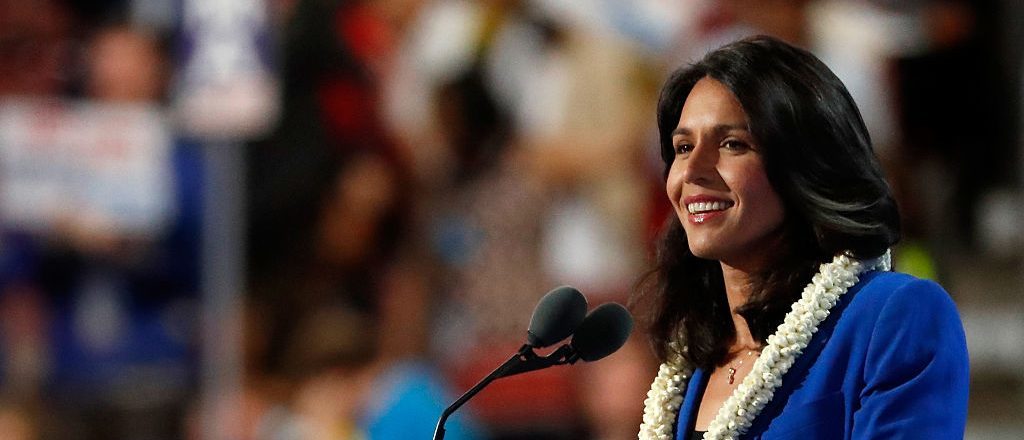 Top Democrats are not pleased that Hawaii Democratic Rep. Tulsi Gabbard pushed the U.S. to collect and release evidence from the scene of the chemical attack in Syria.
Gabbard visited Syria and met with President Bashar al-Assad in January and has been consistently cautious about American involvement in the Middle Eastern county. The Hawaii congresswoman said in a statement that the airstrikes on Syria were "short-sighted and will lead to more dead civilians, more refugees, the strengthening of al-Qaida and other terrorists, and a possible nuclear war between the United States and Russia."
She also said she has not seen enough evidence that Assad was behind the chemical attack that led to the death of dozens of civilians. Gabbard said an investigation was necessary before responding, and that "if President Assad is found to be responsible after an independent investigation for these horrific chemical weapons attacks, I'll be the first one to call for his prosecution and execution by the International Criminal Court." U.S. officials have maintained Syria was responsible for the attack as radar showed Syrian warplanes in the area during the incident.
Neera Tanden, head of the Center for American Progress, and former Democratic National Committee chairman Howard Dean both responded to Gabbard's comments with outrage.