Quarter-billion-dollar stimulus grant creates just 400 jobs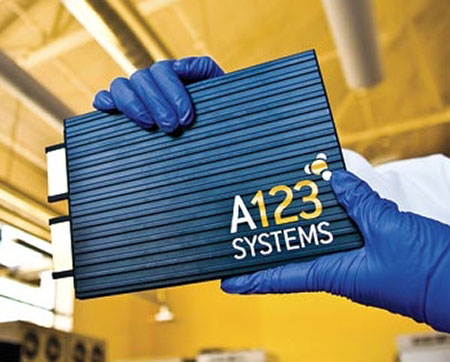 By Jim McElhatton-The Washington Times
Battery maker A123 Systems vowed thousands of new jobs when it received a nearly quarter-billion-dollar stimulus grant in late 2009, but federal job-tracking figures show only a few hundred positions were created before the company joined a growing list of federally backed energy businesses that ended in bankruptcy.
The latest quarterly report on file with a federal stimulus tracking database shows just seven positions created through the grant from April to June this year. Previous quarters' job reports contained anywhere from a handful of positions created to more than 100 new jobs.
But even when the quarterly reports are combined, a total of 408 new positions were reported under the stimulus program since 2009, amounting to more than $300,000 spent for each new job reported.
"A123 has been struggling for some time. Was the company struggling when the Energy Department decided to award it a federal grant? Did the Energy Department perform enough due diligence before making this award?" Republican Sens. Chuck Grassley of Iowa and John Thune of South Dakota said when they recently pressed Energy Department officials to explain the selection process.
The company's bankruptcy has spawned renewed scrutiny on the Energy Department after it backed several other businesses now involved in high-profile bankruptcies, including Solyndra LLC, the California-based solar panel manufacturer that went broke after burning through a half-billion dollars in federal money.
Energy Department officials say the job creation numbers are misleading, noting that the jobs verified by The Washington Times through the government database don't include many other positions that were created but not reported on the federal Recovery.gov tracking website.
"Recovery.gov reflects a small portion of the total employees working on our projects — serving as a quarterly snapshot of only those workers paid directly with Energy Department funds," department spokeswoman Jen Stutsman wrote in an email.
"A123's manufacturing facilities are employing hundreds of workers on site in Michigan — plus workers up and down the supply chain — building advanced batteries here in the U.S."
To read more, visit: Â http://www.washingtontimes.com/news/2012/oct/29/hiring-stats-elusive-in-latest-energy-failure/