Rand Paul Calls for Immigration Reform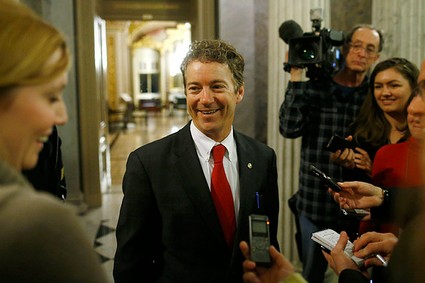 Sen. Rand Paul of Kentucky added his voice to other leading conservatives calling for comprehensive immigration reform during a speech Tuesday to Hispanic business leaders, using a hodge-podge of Spanish and issues like education to entreat the audience.
Paul, who grew up in Texas, said he "never met a Latino who wasn't working" and chastised his fellow Republicans for often using harsh rhetoric that has alienated Hispanics.
"Somewhere along the line Republicans have failed to understand and articulate that immigrants are an asset to America, not a liability," he said. "It is absolutely vital the Republican Party must embrace more legal immigration. If you wish to live and work in America, then we will find a place for you."
Paul's remarks echo that of the Republican National Committee, which called for comprehensive reform in a report issued Monday. And a bipartisan group of senators, not including Paul, has been working to build a reform package that could pass Congress.