Reid guts Senate gun control bill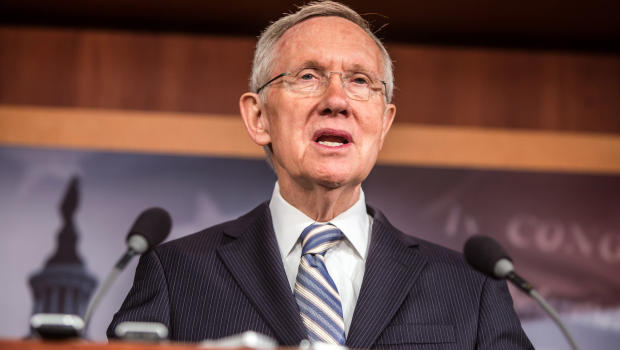 Senate Majority Leader Harry Reid (D-Nev.) said Tuesday he will not include a renewal of the federal assault weapons ban in a Senate gun control bill because it could not win even 40 votes on the Senate floor.
"Right now her amendment using the most optimistic numbers has less than 40 votes," Reid told reporters on Tuesday. "That's not 60. I have to get something on the floor so we can have votes on that issue and the other issues we talked about."
Reid indicated a proposal sponsored by Sen. Charles Schumer (D-N.Y.) to expand background checks to cover private gun sales would not make it in the base bill, either.
"There are a couple different background check proposals floating around," Reid said. "All these issues are important and I'm going to do what I can to make sure we have a fair, sound debate on this but we can't have it unless I have something that I can put on the floor to proceed to it.
"I'm not going to try to put something on the floor that won't succeed. I want something that will succeed," he added.
Reid said he needs at least five Republican votes to begin a floor debate on gun-violence legislation. He hopes to bring the gun control bill to the Senate floor after the Easter recess.