Rep. Charlie Crist: 'God would be pleased' with Trump's shift on Dreamers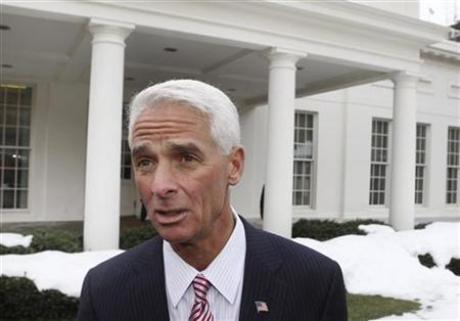 Donald Trump recently promised to "work something out" for so-called Dreamers, and one Democratic congressman believes God is happy with the president-elect's apparent change of heart.
"Being a nation of immigrants, I think it's important we embrace that kind of hope … I would say to the president-elect, 'I appreciate you showing your heart. And if it's a little softer, what's wrong with that? God would be pleased,'" Rep. Charlie Crist, Florida Democrat, said Sunday on CNN's "State of the Union."
Mr. Trump last month said he's open to solutions that would allow Dreamers — young immigrants who do not have formal legal status but have been eligible for work permits and spared deportation under executive actions signed by President Obama — to remain in the country.
The president-elect's comments have been interpreted by some as a softening of the hard-line immigration policy that was a hallmark of his presidential campaign.
"We're going to work something out that's going to make people happy and proud," Mr. Trump told Time magazine in December. "They got brought here at a very young age, they've worked here, they've gone to school here. Some were good students. Some have wonderful jobs. And they're in never-never land because they don't know what's going to happen."