Rep. Ron Paul's campaign aims to collect stray delegates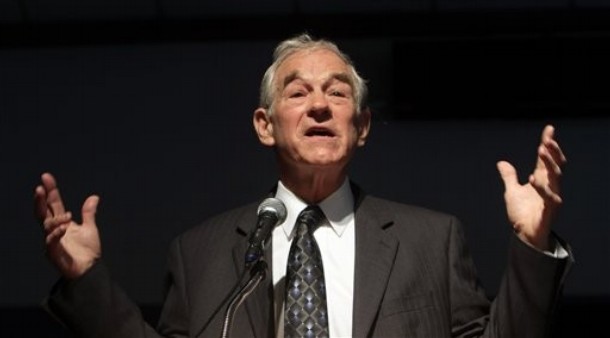 By Jackie Kucinich, USA TODAY
Rep. Ron Paul's presidential campaign strategy of targeting caucus states appears to have fallen flat — he is still without a win — and with only one caucus state remaining, it might appear time for him to withdraw.
But that is not how the Paul campaign rolls. Instead, the campaign is trying to pick up stray delegates in states that have already held caucuses.
Paul has secured 48 delegates, according to the Associated Press tally, making the total of 1,144 needed to secure the Republican nomination out of reach.
Jesse Benton, a spokesman for the Paul campaign, said the end of the caucus states — at least until Montana meets in June — is "halftime" in its game plan for becoming the Republican nominee.
Like former House speaker Newt Gingrich, the Paul campaign is banking on a primary fight that goes right up until the convention in August.
Although Paul failed to win caucuses in states including Colorado, Iowa, Washington and Alaska, the process of awarding delegates in those states is not yet complete, leaving the door open for the Paul campaign.
Benton explained that while Paul hopes to win delegates in later primaries like California and Paul's home state of Texas, the current focus is using Paul's vast grass-roots network to pick up delegates during state conventions.
The Paul campaign is targeting the local meetings held in counties around the county that are part of the process of choosing national convention delegates, hoping to assure selection of Paul allies.
That process, so far, has been messy.
On Saturday in Missouri, the St. Charles County caucus, one of the state's largest, was shut down after a series of objections to the proceedings erupted into chaos, according to the St. Louis Post-Dispatch.
The Post-Dispatch reported that members of the crowd were "verbally aggressive with event organizers and police officers at the scene," and two Paul supporters were arrested after refusing police requests to leave.
To read more, visit:Â http://www.usatoday.com/news/politics/story/2012-03-18/ron-paul-strategy/53618846/1