Rep. targets 'three chicken nugget' rule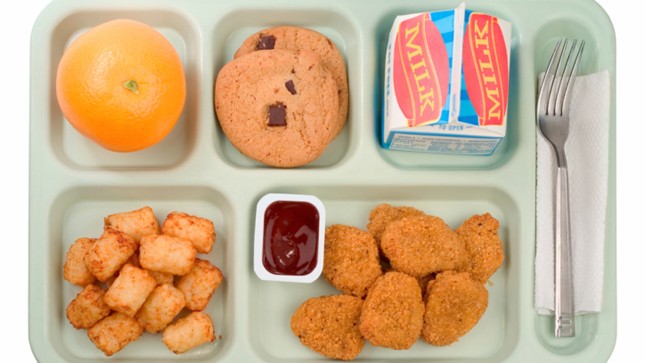 Rep. Kristi Noem (R-S.D.) said Monday that she would keep up her fight to permanently ease federal rules that limit the amount of meat and grain in school lunches.
"In fact, the law says that schools can only serve an average of 2 ounces of meat per meal," Noem said Monday. "That's just three chicken nuggets for a high school student.
"Simply put, bureaucrats in Washington shouldn't be able to dictate what goes on our kids' plates here in South Dakota. This is an issue that is gaining momentum and will be a focus of my attention over the next year."
The regulation of school lunches by the U.S. Department of Agriculture (USDA) has been controversial since the first rule was set in January 2012. The rule created a weekly range of 10 to 12 ounces of both meat and grains for high school students per week, which quickly led to complaints about meals that were too small for physically active students.
By the end of 2012, the USDA relented and allowed schools to serve unlimited meat and grain. But that was cast as a temporary fix that would give schools more time to adjust to the rule.