Rep. Trey Gowdy to Peter Strzok: 'I don't give a damn what you appreciate'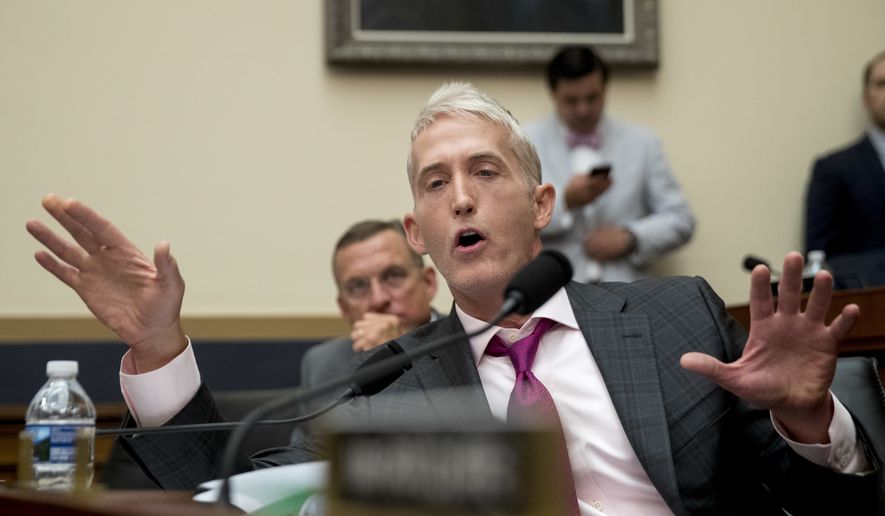 Rep. Trey Gowdy and FBI agent Peter Strzok got into a testy exchange Thursday over a series of anti-Trump texts Mr. Strzok sent his lover just before he started as lead investigator for special counsel Robert Mueller's Russia collusion probe.
Mr. Gowdy, South Carolina Republican, questioned Mr. Strzok about his dismissal from Mr. Mueller's team, saying the texts disparaging President Trump showed he was biased.
But the embattled FBI agent challenged that, saying that he was let go because the text messages create the perception of bias, not that he was found to be biased.
"I don't appreciate being mischaracterized," Mr. Strzok said.
"I don't give a damn what you appreciate, Agent Strzok," Mr. Gowdy said. "I don't appreciate having an FBI agent with an unprecedented level of animus working on two major investigations."