Republican wins Kansas special election, fending off upset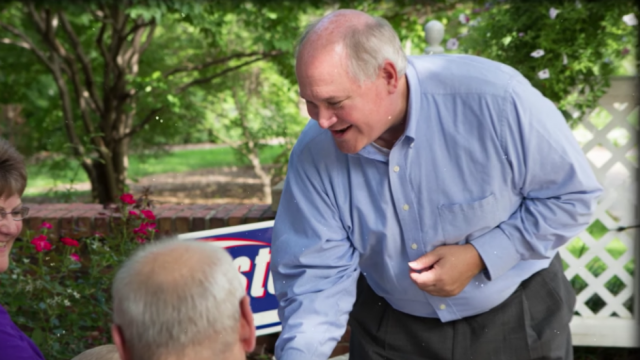 Republican candidate Ron Estes is projected to win a Kansas House seat, overcoming an unexpectedly tough challenge and denying Democrats a major upset — albeit by a much slimmer margin than his Republican predecessor.
Estes defeated civil rights attorney James Thompson (D) in Tuesday's special election to fill the seat vacated by CIA Director Mike Pompeo, with both The Associated Press and The New York Times calling the race.
With 100 percent of precincts reporting, Estes has 53 percent of the vote in Kansas's 4th Congressional District to Thompson's 46 percent.
Estes, a two-term state treasurer, had been expected to cruise to the finish line in a district that Trump carried by nearly 30 points. In the final days of the race, however, Republicans scrambled to fend off what would have been a devastating upset.