Republicans block oil tax break repeal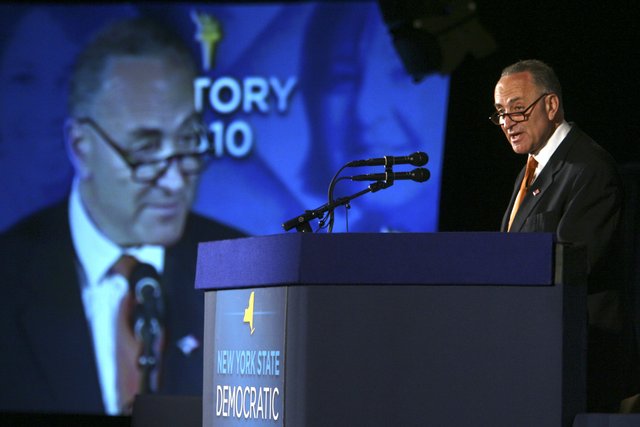 By Sean Lengell-The Washington Times
Senate Republicans on Tuesday blocked a Democratic bill that would have repealed about $2 billion in annual tax breaks for the five biggest oil companies, though Democrats say they'll push for the measure during negotiations to increase the nation's debt limit.
Meanwhile, a GOP bill aimed at ramping up offshore oil production is scheduled for a vote Wednesday, though it too is expected to fail.
Democrats say it's wrong to subsidize big oil companies when they are making record profits while the price of gasoline has skyrocketed.
"They're doing just fine at almost every level of their business, and we're giving them a taxpayer subsidy at a time when we have record deficits," said Sen. Charles E. Schumer, New York Democrat. "Give me a break."
But Republicans said the bill would unfairly punish oil companies and that it wouldn't help lower the price of gas at the pump.
Minority leader Sen. Mitch McConnell, Kentucky Republican, said the bill was nothing more than a Democratic smokescreen to disguise their lack of a plan to deal with rising gas prices.
"Blame this crisis on somebody else – and then see if they can't raise taxes while they're at it," Mr. McConnell said. "They've been so shameless, in fact, that they haven't even pretended they're doing anything to lower gas prices."
To read more, visit: Â http://www.washingtontimes.com/news/2011/may/17/republicans-block-oil-tax-break-repeal/