Republicans go to battle over pre-existing conditions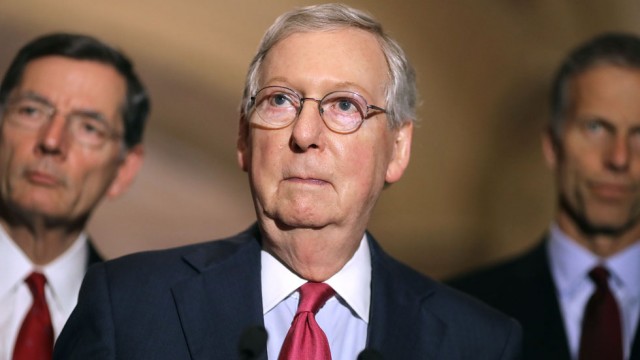 Senate Republicans are talking about including some of the same controversial waivers from a House bill repealing ObamaCare that critics say could hurt people with pre-existing conditions.
Sen. John Thune (S.D.) said he thinks a Senate bill will allow states to waive some requirements for insurers.
"I think there will be some authorities for states because, like the House, we want to give the states as much flexibility as possible," said Thune, the No. 3 Republican in Senate leadership.
A highly anticipated Congressional Budget Office report released Wednesday found the state waivers in the House bill could lead to skyrocketing premium costs for people with pre-existing conditions. In states that waived certain coverage regulations for insurers, people could pay more than $1,000 per month for maternity coverage, the CBO found.