Republicans near votes to replace Obamacare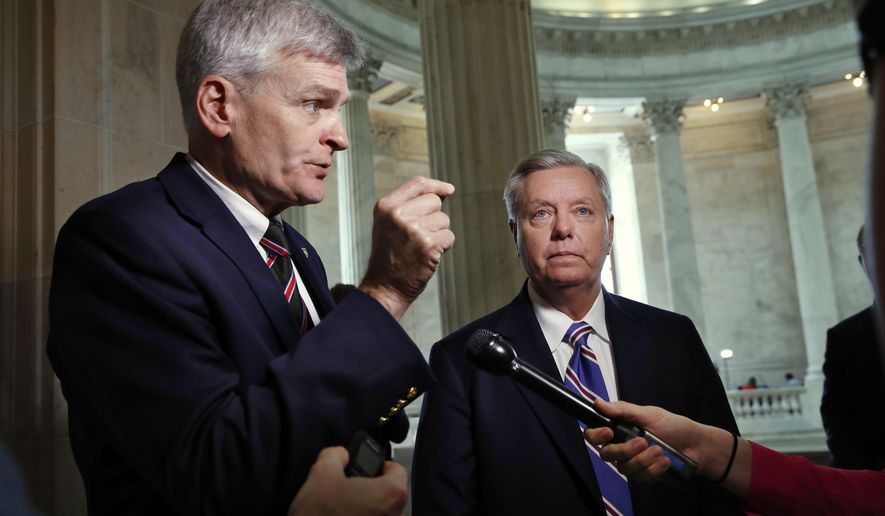 Senate Republicans pushing to replace Obamacare with state block grants are making real noise before their window to act closes, insisting they are just one or two votes shy and that President Trump can nudge their last-gasp bill to victory.
"We are thinking that we can get this done by Sept. 30," Sen. Bill Cassidy, the Louisiana Republican who co-wrote the bill with Sen. Lindsey Graham of South Carolina, said Friday.
Republican leadership seemed to greet the bill with a shrug when it was introduced last week, yet Mr. Cassidy said the idea "took off" during a Thursday luncheon that focused on health care.
The senator said his informal whip count stands at "48 or 49" Republican votes — close to the 50-vote threshold needed to pass a bill, using Vice President Mike Pence as a tie-breaker.
Senior Democrats, meanwhile, are rallying Obamacare's defenders to stamp out a revived threat to their signature law.