RNC chief: Trump could lead Clinton by Labor Day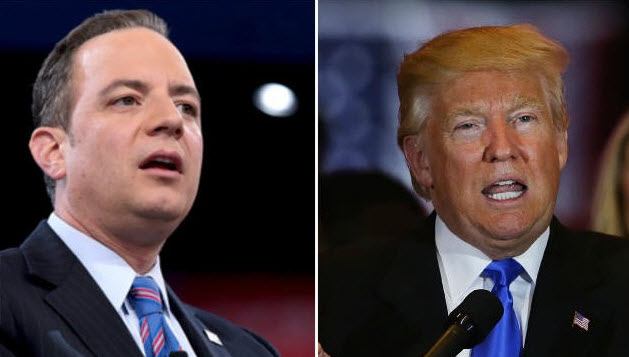 Republican National Committee (RNC) Chairman Reince Priebus predicted on Tuesday that Donald Trump could catch Hillary Clinton in the polls by Labor Day.
"I think what you are seeing on the campaign is a continuation of a good couple of weeks that Donald Trump has had," he told reporters on a conference call, noting the Republican presidential nominee's "prepared, mature comments on the campaign trail."
"It's going to be important for us and for Donald Trump to continue down this measured path that he's on and if he does that, I think he's going to be tied or ahead at or just after Labor Day."
Trump has been on a downward trend at the polls — he led Clinton, the Democratic nominee, in the RealClearPolitics national polling average briefly at the end of July but now sits 6 points down.
Priebus gave high marks to the Trump campaign's direction, just less than a week after the billionaire brought in Breitbart News executive Steve Bannon as campaign CEO and elevated pollster Kellyanne Conway to the campaign manager position. The RNC chairman said that the campaign and the party have been working together very well over the past few weeks.