Robert De Niro Slams Donald Trump Over Obama Comments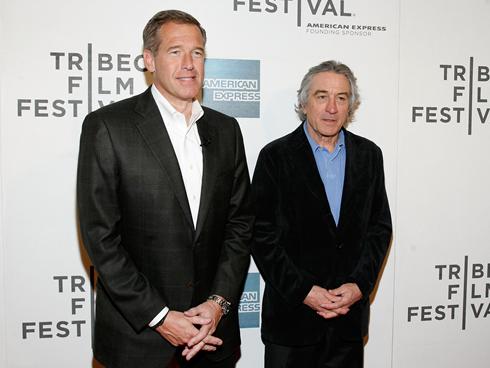 The Hollywood Reporter
Robert De Niro, who campaigned forPresident Barack Obama in 2008, isn't happy about criticism the nation's leader has received recently from Donald Trump, a possible contender for the upcoming Republican presidential nomination.
During a public interview with NBC News'Â Brian Williams on Saturday night at the Tribeca Film Festival, which De Niro co-founded, the notoriously tough interviewee grew passionate when the conversation turned to politics, according to published reports.
Speaking about the potential government shutdown, De Niro said: "How did we get to this point? … This is crazy. And I know Obama was trying to bridge the gap. His intentions are really good. Maybe some things are not as good as we all would like, but his intentions were right. A lot of these guys, they're intentions are not even good. They're just playing the game. And they're playing with people's lives."
He then seemingly turned his focus to so-called "birthers," Republicans like Trump who have called Obama's birth certificate into question.
"I won't mention names, but certain people in the news the last couple weeks, just, what are they doing?" De Niro said. "It's crazy. They're making statements about people that they don't even back up. Go get the facts before you start saying things about people."
When Williams asked whether De Niro might be talking about someone who has a show "on my network on Sunday night," referring to Trump's The Celebrity Apprentice, De Niro confirmed that he was indeed talking about the real estate mogul.
To read more, visit:Â http://www.hollywoodreporter.com/news/robert-de-niro-slams-donald-181747