Romney clinches 2012 Republican nomination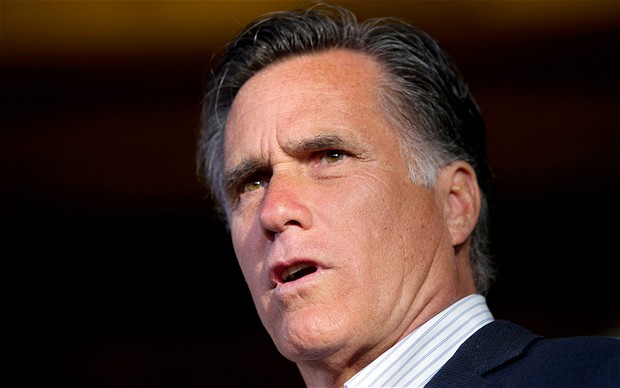 (Reuters) – Mitt Romney clinched the Republican presidential nomination on Tuesday with a resounding victory in Texas and now faces a five-month sprint to convince voters to trust him over Democratic President Barack Obama in the November 6 election.
Although the race has been essentially over for weeks, Romney finally cleared the benchmark of 1,144 delegates needed to become the Republicans' presidential candidate after a long, bitter primary battle with a host of conservative rivals.
He will be formally nominated at the Republicans' convention in Florida in late August.
In a statement, Romney said he was humbled to win enough of Texas' 155 delegates to secure the nomination.
"Our party has come together with the goal of putting the failures of the last three and a half years behind us. I have no illusions about the difficulties of the task before us. But whatever challenges lie ahead, we will settle for nothing less than getting America back on the path to full employment and prosperity," he said.
Romney's big day was overshadowed by his appearance with real estate tycoon and reality TV star Donald Trump, who organized a major fund-raiser for Romney in Las Vegas.
A famous self-promoter, Trump has been loudly fixated over whether Obama was born in the United States despite clear evidence that he was born in Hawaii, and Romney did nothing to publicly rein him in.
ROMNEY CONSIDERED UNDERDOG
Romney endured serious threats from Republican opponents from Rick Perry to Rick Santorum to reach a goal that his late father, former Michigan Governor George Romney, fell short of achieving — winning his party's stamp of approval as its presidential candidate.
It is always difficult to unseat an incumbent president and Romney is considered the underdog. But with the economy staggering along, polls are close.
All indications are that Americans face the possibility of a cliffhanger election in November that will be decided by relatively small percentages of voters in as many as a dozen battleground states, such as Ohio, Florida and Virginia.
The former Massachusetts governor now faces a lengthy to-do list to gird for his duel with Obama, from picking a vice presidential running mate to raising hundreds of millions of dollars for a national campaign.
In the immediate weeks ahead, his goal is to bolster his case that Obama has been ineffective in handling the sluggish U.S. economy and hostile to job creators.
To read more, visit:Â http://www.reuters.com/article/2012/05/30/us-usa-campaign-romney-idUSBRE84T02720120530