Romney looks to win big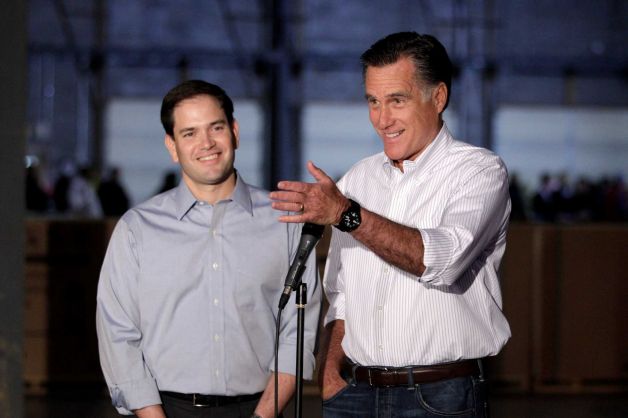 McClatchy Newspapers
ASTON, Pa. — Mitt Romney is expected to win all five Republican presidential primaries Tuesday, but Pennsylvania and Connecticut will be watched closely for signs that he could be headed for trouble in those states in November.
A weaker-than-expected showing in Pennsylvania against Rick Santorum, who represented the state in the U.S. Senate from 1995 to 2007, would raise fresh questions about Romney's appeal in a general-election swing state. Pennsylvania polls show the presumptive GOP nominee within striking distance of President Barack Obama.
"What we're all looking for is, 'Will there be a sympathy vote for Santorum? A revenge vote?'" asked Terry Madonna, the director of the Center for Politics and Public Affairs at Franklin & Marshall College in Lancaster, Pa. "Romney doesn't want a four-point victory. The headline can't be about residual support for Santorum, or that Romney still has trouble with the conservative base in a state like this."
Romney has spent several days in Pennsylvania, and he campaigned Monday in Aston, a Philadelphia suburb, with Sen. Marco Rubio, R-Fla. Romney wouldn't say whether Rubio is on his list of potential running mates.
Connecticut also will offer some clues about Romney's November prospects there. The state shares a long border with Massachusetts, where Romney was the governor from 2003 to 2007, and it has a history of embracing GOP moderates. Romney should win it big, but a very low turnout — and lack of enthusiasm — could signal more trouble.
Those states, as well as New York, Delaware and Rhode Island, are expected to help Romney move closer Tuesday to the 1,144 Republican National Convention delegates he needs to clinch the nomination. He has 697 delegates, according to The Associated Press tally, with 231 at stake Tuesday.
Romney's reputation as a center-right pragmatist — an image he was trying to shake through the competitive primary season to court the party's conservative base — plays well in Tuesday's states. That's why Pennsylvania and Connecticut could be important to his November hopes.
A Quinnipiac University poll of Pennsylvania last month showed Romney within 3 percentage points of Obama.
To read more, visit:Â http://www.timesunion.com/news/article/Romney-looks-to-win-big-3504370.php#ixzz1sxW96Ah7