Romney money targeted anew by Gingrich, Santorum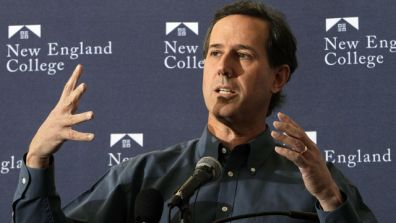 The Republican presidential candidates will be scattered around the country Thursday, stumping for votes.
The Illinois primary on Tuesday shapes up as the next key contest for the GOP hopefuls.
A day after his big wins in Alabama and Mississippi, Rick Santorum headed even farther south, to Puerto Rico, which votes over the weekend.
And he took on rival Mitt Romney head-on.
Santorum had one word for his sweep of the deep South: stunning.
To read more, visit: Â http://www.cbsnews.com/8301-505267_162-57397877/romney-money-targeted-anew-by-gingrich-santorum/