Romney taps loyalist to search for running mate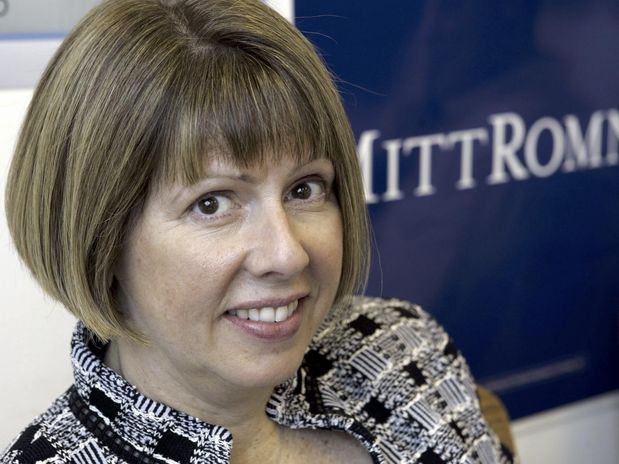 By Samuel P. Jacobs
(Reuters) – Mitt Romney has picked longtime aide Beth Myers to guide his selection of a vice-presidential running mate, one of the first major decisions Romney will make as the likely Republican nominee for president.
As Romney transitions from a primary contender to general election candidate, his choice of Myers suggests that he will continue to rely upon a core group of loyalists, many of whom, like Myers, date to Romney's days as Massachusetts governor a decade ago.
"Beth is as close to him – other than (his wife) Ann and his kids – as anybody I know," said Doug Gross, who directed Romney's presidential campaign in Iowa in 2008.
Romney revealed Myers' selection in an interview with ABC News. Ann Romney, who appeared with her husband in the interview, said Romney has started to consider his options for a running mate.
"You know it's been interesting, this weekend was the first time we seriously really talked about it and there are some wonderful people out there," she said.
Myers joined Romney in 2002 as the governor's chief of staff. In 2008, she managed his presidential campaign. She is a key player in his 2012 effort, Romney advisers said.
"She's part of every major decision," said Tom Rath, a New Hampshire adviser to the Romney campaign.
Romney likely won't announce his vice-presidential choice until late this summer, but speculation about who he will pick is already rampant. In recent weeks much attention has focused on two Midwestern politicians who have campaigned alongside Romney: U.S. Rep. Paul Ryan of Wisconsin and Senator Rob Portman of Ohio.
It's likely to be a very private process. Unlike Romney adviser Eric Fehrnstrom and a few other Romney aides, Myers eschews television appearances and keeps a low profile.
"Everyone looks at Eric," said Massachusetts Democratic strategist Mary Anne Marsh. "The fact is, Beth is more low-profile, more behind-the-scenes than Eric. It makes her all the more invaluable because she handles everything."
To read more, visit:Â http://www.reuters.com/article/2012/04/16/us-usa-campaign-romney-myers-idUSBRE83F1DD20120416