Romney to tap Ryan as vice presidential running mate: source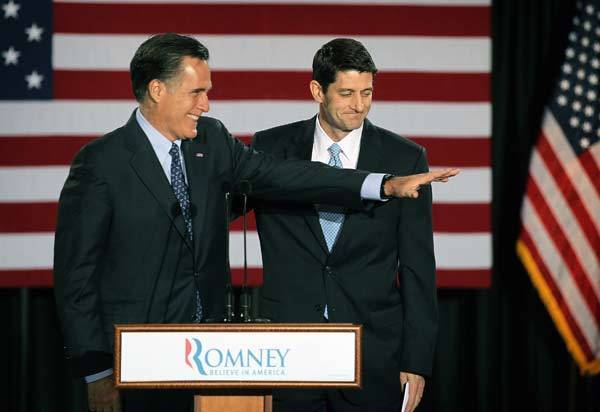 NORFOLK, Virginia (Reuters) – Republican presidential candidate Mitt Romney plans to name Congressman Paul Ryan as his vice presidential running mate on Saturday in a move that will bring the debate over how to reduce government spending and debt to the forefront of the race for the White House.
Romney will introduce Ryan at the retired battleship USS Wisconsin – coincidentally named for Ryan's home state – in Norfolk, Virginia, at about 9 a.m. EDT (1300 GMT), according to a Republican official who asked not to be identified.
The announcement will mark the end a months-long search by Romney for a running mate to join him in facing Democratic President Barack Obama and Vice President Joe Biden in the November 6 election.
Romney starts a bus tour on Saturday through four politically divided states that he needs to win in November: Virginia, North Carolina, Florida and Ohio.
His choice of running mate is a bold one and comes after polls this week showed him falling slightly behind Obama in what is still a close race, in a campaign that is focused largely on the weak U.S. economy.
To read more, visit: Â http://www.chicagotribune.com/news/politics/sns-rt-us-usa-campaign-romneybre879191-20120810,0,2525798.story