Romney works to cut Gingrich lead in South Carolina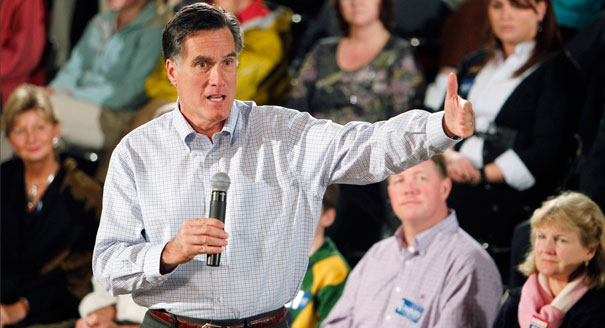 By Seth McLaughlin-The Washington Times
Fresh off the final GOP presidential debate before the nomination race begins, Mitt Romney turned his attention Friday from Iowa's caucuses to chasing down Newt Gingrich in South Carolina, where the former House speaker holds a commanding lead in the polls.
The former Massachusetts governor started the day off with a bang, scoring a big endorsement from South Carolina Gov. Nikki Haley — a 2010 tea party favorite who is scheduled to campaign with him in her state over the weekend. The Romney camp also announced it will start running its first television ad in the Palmetto State, roughly a month out from the state's Jan. 21 primary.
The focus on South Carolina comes on the back of a new Rasmussen Reports poll that showed Mr. Romney has recaptured the lead in Iowa, feeding an emerging storyline that suggests Mr. Gingrich is on the verge of becoming the latest Republican contender to surge to the front of the pack, only to see his star fizzle out.
Rep. Michele Bachmann, Texas Gov. Rick Perry and Herman Cain all sprinted past Mr. Romney in the polls in recent months, only to fall from the top spot under the scrutiny of news media and attacks from their GOP rivals. Texas Rep. Ron Paul, meanwhile, has consistently sat as one of the top three or four candidates in the race.
Heading into the holiday season, Mr. Romney leads in New Hampshire, home to the first-in-the-nation primary, and has been the one regular face atop the GOP leader board. From his perch, he's trained most of his fire at President Obama, while periodically ditching his above-the-fray stance to offer some stinging attacks on the opponents who've leapfrogged him in the polls.
To read more, visit: Â http://www.washingtontimes.com/news/2011/dec/16/romney-works-cut-gingrich-lead-south-carolina/