Ron Paul's message to the GOP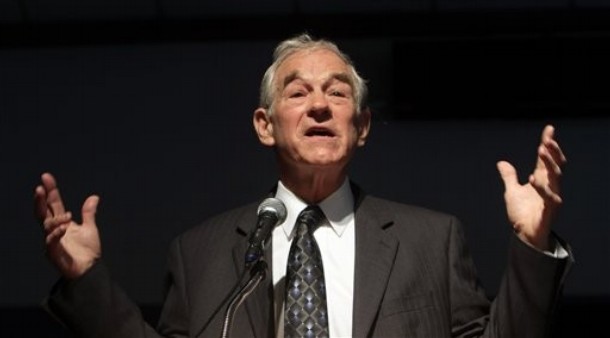 Ron Paul sent a message to the GOP establishment Monday that he's not looking to cause mayhem at this summer's Republican National Convention.
By announcing that he won't compete in the remaining primaries, Paul tacitly assured the party that he didn't intend to disrupt the likely Tampa coronation of Mitt Romney. And he also telegraphed to even the hardest core of his hope-trumping-evidence supporters that he might not, after all, be the 2012 nominee.
In an afternoon press release that read like a concession speech, the Texas congressman said that he'll continue trying to rack up delegates with the goal of making a splash this August in Tampa. But those close to the 76-year-old say he's become worried about a series of chaotic state GOP conventions in recent weeks that threaten to undermine the long-term viability of the movement he's spent decades building.
"We will continue to take leadership positions, win delegates, and carry a strong message to the Republican National Convention that Liberty is the way of the future," Paul wrote. "Moving forward, however, we will no longer spend resources campaigning in primaries in states that have not yet voted. Doing so with any hope of success would take many tens of millions of dollars we simply do not have."
In the past few days alone, several incidents cast the campaign in an unfavorable light: Mitt Romney's son Josh was booed off the stage by Paul backers in Arizona Saturday, and Romney surrogates Tim Pawlenty and Gov. Mary Fallin received similarly rude treatment in Oklahoma. They were the latest in a string of recent disruptions from Maine to Alaska that threatened to tarnish Paul's legacy and marginalize the ideas he believes will one day dominate the Republican Party.
"It concerns him," campaign chairman Jesse Benton told POLITICO. "He wants to convey to everybody and our staff want to convey that we'll lose more than we gain if we go and we're disrespectful. Respect and decorum are very important to Dr. Paul."
"You need to give respect to get respect," he added. "We are confident that there will be mutual respect at the convention. We want to make sure that we take every step we can to make sure that happens."
Paul will retire from the House at the end of this year, and his son, Kentucky Sen. Rand Paul, is widely expected to run for president in 2016 as a Republican. Against that backdrop, the Paul high command worries about Pyrrhic victories: hostile takeovers at state conventions that win hordes of delegates but generate a backlash that could hurt the younger Paul in four years and prevent up-and-coming libertarians from obtaining positions of leadership in local parties.
"This campaign fought hard and won electoral success that the talking heads and pundits never thought possible. But, this campaign is also about more than just the 2012 election," Paul said in his statement. "It has been part of a quest I began 40 years ago and that so many have joined. It is about the campaign for Liberty, which has taken a tremendous leap forward in this election and will continue to grow stronger in the future until we finally win."
To read more, visit:Â http://www.politico.com/news/stories/0512/76297.html#ixzz1utSjyTr2