Roy Moore turmoil prompts talk of Luther Strange write-in campaign in Senate race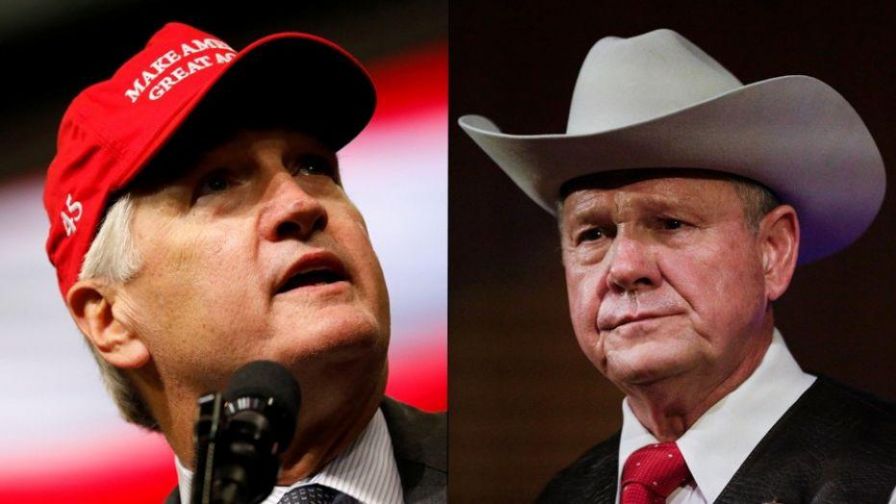 Outgoing GOP Sen. Luther Strange is being urged to mount a write-in campaign in Alabama's Senate special election next month amid the fallout over a bombshell report that Republican nominee Roy Moore pursued romantic relationships with teenagers as an adult.
Among those encouraging Strange to consider a write-in campaign is Alaska Sen. Lisa Murkowski, who famously won as a write-in candidate in 2010 after being defeated in the Republican primary. A spokeswoman for Murkowski told Fox News the Alaska senator thinks Moore should step aside if the allegations are true and Strange should seek the seat as a write-in.
Strange, who was appointed to Alabama's Senate seat when then-Sen. Jeff Sessions vacated it to become attorney general, was defeated by Moore in a bruising run-off in September. He was seen talking with Senate Majority Mitch McConnell on the Senate floor after the story broke Thursday afternoon.
Speaking to reporters on Capitol Hill on Thursday, McConnell, R-Ky., did not respond to questions about whether he would support Strange as a write-in candidate.