Rubio: Donald Trump won't be Republican nominee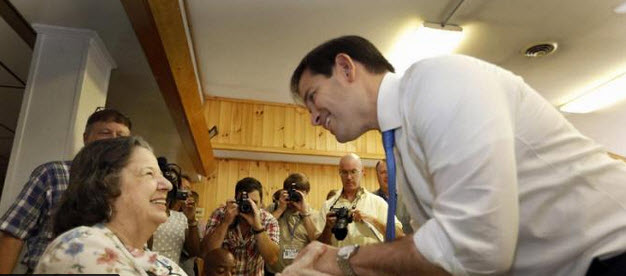 ORFORD, N.H. — Florida Sen. Marco Rubio says Donald Trump will not be the Republican presidential nominee because his message is not an optimistic one.
Rubio has largely shied away from taking on Trump, the billionaire businessman sitting atop polls of the Republican rivals.
In recent weeks, candidates such as Kentucky Sen. Rand Paul and former Florida Gov. Jeb Bush have started to go head-to-head with Trump. Rubio's criticisms Wednesday were measured, even when asked about Trump's comment that Rubio is "disloyal" and "disrespectful" for running against Bush, who was Rubio's mentor in Florida politics.