Rush Limbaugh: Heterosexuals are 'under assault'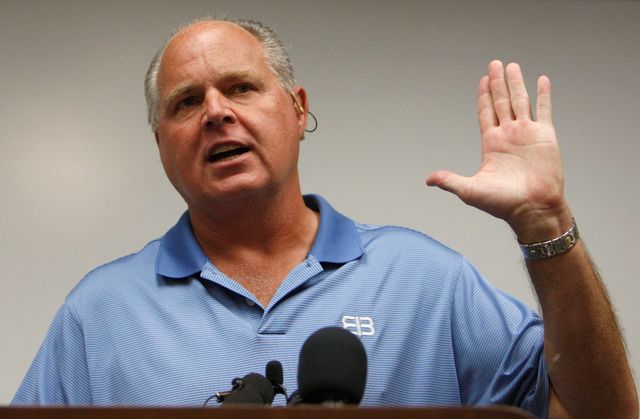 Conservative radio icon Rush Limbaugh threw his two cents into the talks about NFL hopeful Michael Sam's announcement of being gay in classic, blunt fashion: He blasted the political agenda that he says is putting heterosexuality in the crosshairs of U.S. culture.
Basically, Mr. Limbaugh said Mr. Sam's self-outing on ESPN only proves that homosexuality has become an activist cause that's not only short on facts — in that a biased and special interest media misrepresents its true population count — but also one that puts heterosexuals "under assault," Politico reported.
"Why does homosexuality have a political agenda? Why is there anything political about homosexuality while heterosexuality has no political agenda and there is no agenda attached to it? They're under assault," he said, Politico reported, citing a transcript from Mr. Limbaugh's recent radio show. "You say, 'Heterosexuality may be 95, 98 percent of the population.' They're under assault by the 2 to 5 percent that are homosexual."
Mr. Limbaugh also said the media had seized on Mr. Sam's admission of homosexuality as a "Rosa Parks" moment.
"The media is going to turn … [Mr. Sam] into an activist," Mr. Limbaugh said. "He's the Rosa Parks, he's the Martin Luther King, he's the Jackie Robinson."