Russians used bribes, sought to pad Clinton charity amid Obama-era push to expand US nuclear footprint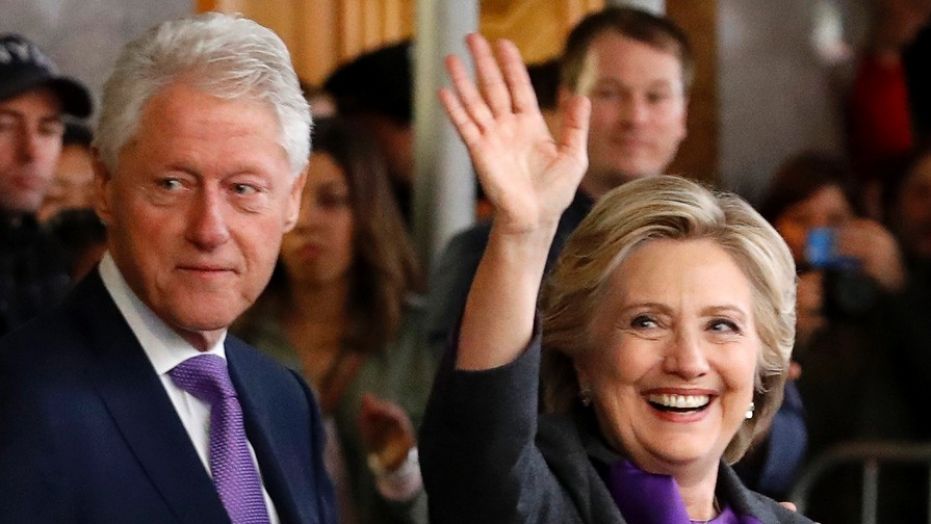 The FBI had evidence as early as 2009 that Russian operatives used bribes, kickbacks and other dirty tactics to expand Moscow's atomic energy footprint in the U.S. – but the Obama administration approved a controversial uranium deal benefiting Moscow anyway, according to an explosive new report.
Revisiting allegations from the 2016 campaign, the report in The Hill noted that Bill Clinton and his family foundation got millions from figures tied to the uranium company while Hillary Clinton led the State Department and served on a panel that helped seal the deal. But the report also says evidence indicates Russian nuclear officials "routed" millions of dollars to the U.S. to benefit Bill Clinton's foundation, while citing new allegations about a Russian plot that preceded that deal.
According to The Hill, federal agents gathered evidence – including recordings and emails – as early as 2009 showing Moscow used bribes and kickbacks to compromise an American uranium trucking firm. But rather than bring swift charges, the Obama Justice Department reportedly investigated for years, without informing the public and Congress of the full scope of the alleged scheme – as the administration made two decisions benefiting Moscow.
The first was the 2010 approval of a partial sale of Canadian mining company Uranium One to Russia's Rosatom nuclear company. The U.S. was involved because the sale gave the Russians control of part of the uranium supply in the U.S.