San Francisco Hopes Trump Fear Will Lead To Voting Rights For Illegal Immigrants In City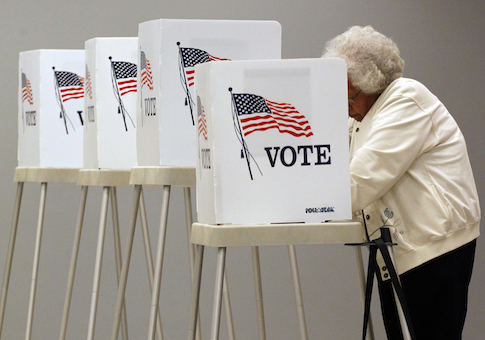 The San Francisco Board of Supervisors is hoping that residents of the city who fear Donald Trump's rhetoric and policy proposals will flock to the polls this November and support giving voting rights to illegal immigrants.
Eric Mar, a supervisor in the city, put forth a proposed charter amendment on Tuesday that would allow illegal immigrants who have kids that are 18 years or younger in the public school system the right to vote in local school board elections, Fox News reports.
Mar said he thinks that Donald Trump being on the ballot this November will drive Latinos who are "disgusted" by his politics to the polls on Election Day.
"With Donald Trump's racist and anti-immigrant sentiments, there is a reaction from many of us who are disgusted by those politics," Mar said. "I think that's going to ensure there is strong Latino turnout as well as other immigrant turnout."