Sanders loyalists warn Democratic Party could rupture over Clinton nomination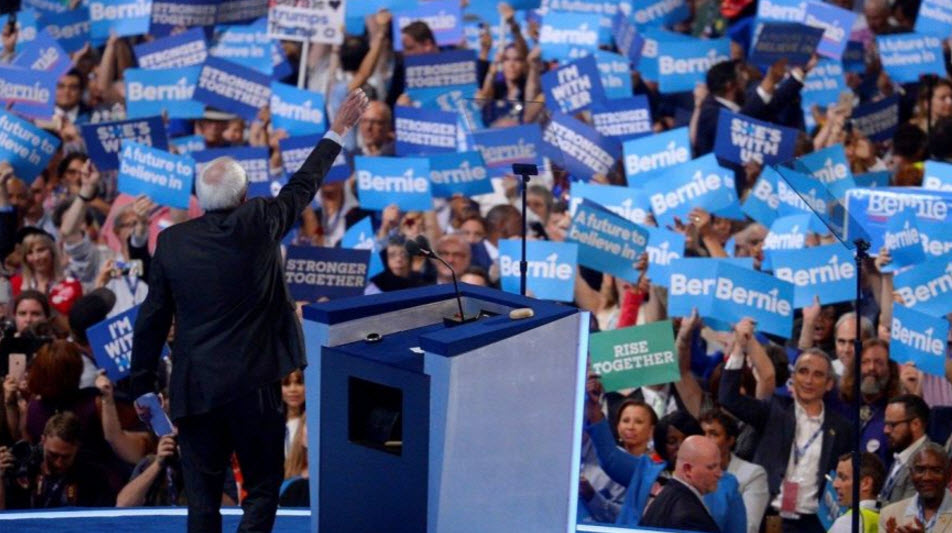 PHILADELPHIA – Bernie Sanders loyalists warned that the Democratic Party could rupture over the nomination of Hillary Clinton after a volatile night that saw a large group of Sanders delegates and supporters exit the party's national convention to stage a sit-in at a nearby media tent.
They rejected Sanders' call for unity even after the Vermont senator took the symbolic step of declaring Clinton the winner of the state-by-state delegate count inside the convention in Philadelphia.
"I suspect we are witnessing an event that will fundamentally change American politics," said Cory James, 22, a college student from Flint, Michigan, who expects the Democratic Party to break apart over Clinton's victory.
Thousands of activists have taken to the streets during the convention this week to voice support for Sanders, a liberal U.S. senator, and his progressive agenda. The "Bernie or bust" brigades that have marched across the sun-warped city threatened to disrupt Clinton's moment as the first woman to be nominated for president by a major U.S. political party.
"We all have this unrealistic dream that democracy is alive in America," said Debra Dilks, of Boonville, Missouri, who spoke as a protest broke up near Philadelphia's City Hall.