Santorum got 34 votes more than Romney in Iowa caucuses, report says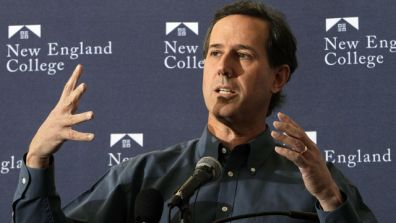 From FOXNews.com | NewsCore
DES MOINES, Iowa – Former Pennsylvania senator Rick Santorum received 34 votes more than former Massachusetts governor Mitt Romney in this month's Iowa caucuses, the Des Moines Register reported Thursday.
The totals reported just after the Jan. 3 ballots had given Romney a narrow, eight-vote win over Santorum.
The report, citing unnamed Republican Party of Iowa officials, stated that the final caucus count would remain unresolved, as the results from eight precincts were mislaid and will never be certified. Any of those missing results could hold an advantage for Romney.
An Iowa GOP official says the caucuses are a "split decision."
GOP officials discovered inaccuracies in 131 precincts, with changes in one precinct alone shifting the vote by 50.
To read more, visit: Â http://www.foxnews.com/politics/2012/01/19/santorum-got-34-votes-more-than-romney-in-iowa-caucuses-report-says/