Santorum lumps McCain, Dole, H.W. Bush into losing clan of GOP moderates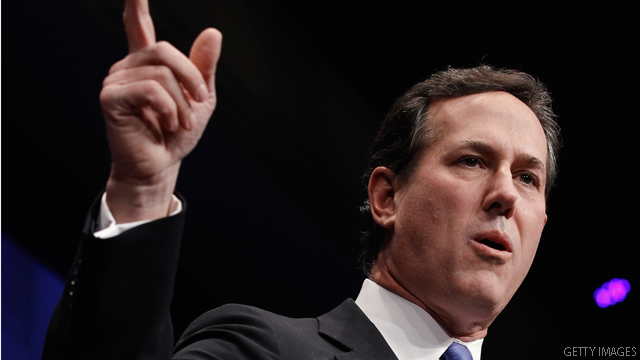 Pasco, Washington – Rick Santorum continued to cast himself as a scrappy fighter against a mighty Republican "establishment" late Thursday – even lumping together former presidents and former presidential hopefuls into a losing clan of Republican moderates.
"You have an opportunity, here in Washington state, to join me …To say we want a conservative nominee for the Republican Party in the fall," Santorum told hundreds of supporters in Pasco, Washington, ahead of the state's caucuses on Saturday.
"We want a conservative nominee because that's our best chance of winning. Look at the races in the last 30 years, we nominated a moderate: [John] McCain, [Bob] Dole, Gerald Ford. When George [H.W.] Bush ran for re-election back in 1992, after raising taxes and increasing spending. They all ran as moderates. We all lost," Santorum said.
"Every time we've run as a conservative, we've won," the candidate continued. "Why? Because Americans want a choice. If it's a difference between somebody, Tweedledum and Tweedledee, you know what, this country is going to probably going to stick with the person they know. We need to have a sharp contrast. Someone who paints a very different vision for America."
To read more, visit:Â http://politicalticker.blogs.cnn.com/2012/03/02/santorum-lumps-mccain-dole-h-w-bush-into-losing-clan-of-gop-moderates/