Santorum wins Kansas caucuses, Romney wins Wyoming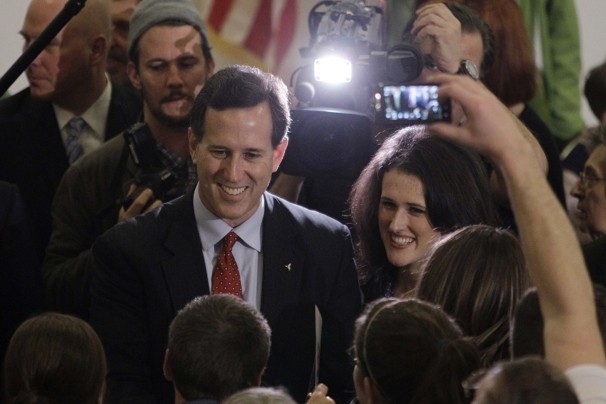 By Felicia Sonmez and Brady Dennis, The Washington Post
WICHITA — At the end of a full day of more presidential primary contests, the tally showed a familiar pattern: No definitive winner, and no end in sight for the bruising GOP nomination battle.
Former senator Rick Santorum (Pa.) cruised to a victory in the Kansas caucuses with 51 percent of the vote, sweeping all but one of the state's 105 counties, the Associated Press reported, and bolstering his argument that he, and not former House speaker Gingrich, is the conservative alternative to Mitt Romney.
The former Massachusetts governor's campaign bypassed the state, and Romney ran a distant second at 21 percent, while Gingrich and Rep. Ron Paul (Tex.) received 14 percent and 13 percent, respectively.
But in the end, only one number counts: 1,144 — the number of delegates a candidate needs to cinch the Republican nomination. And Romney's campaign claimed victory for the night, collecting 39 delegates overall, to Santorum's 33. In Wyoming, where some counties had held caucuses earlier in the week, Romney easily outpaced his rivals and won seven of the 12 delegates at stake. Santorum won three, Paul one. (One delegate went uncommitted.)
Earlier, Romney also swept contests in Guam and the Northern Mariana Islands, picking up a total of 18 delegates. The former Massachusetts governor sent his son, Matt, to campaign on his behalf to both territories, making his the only campaign represented in the far-flung Pacific islands.
To read more, visit: Â http://www.washingtonpost.com/politics/santorum-wins-kansas-caucuses/2012/03/10/gIQAFyZ33R_story.html?hpid=z2