Sarah Huckabee Sanders: Trump is committed to the border wall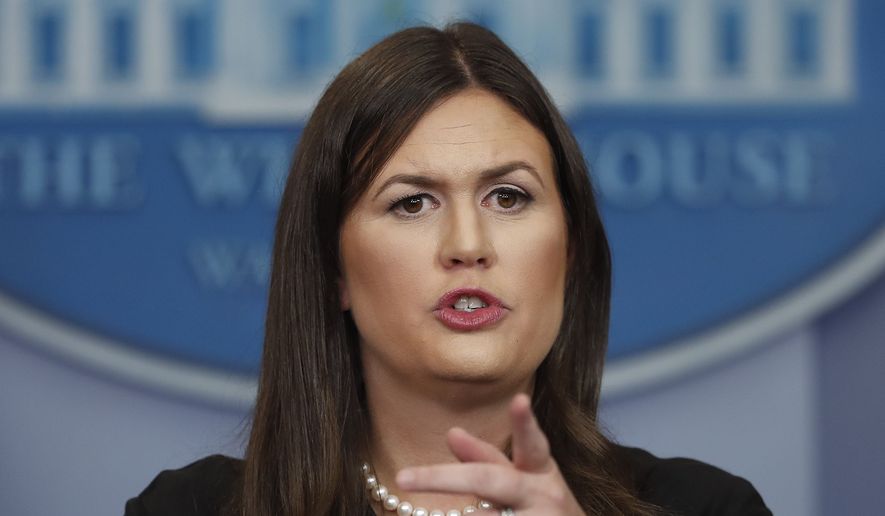 White House press secretary Sarah Huckabee Sanders said Thursday that President Trump is committed to building the border wall.
"The wall is already going through extensive renovations. They're already building sample walls. That part is already moving forward. The president is 100 committed to the wall," Mrs. Sanders said on Fox News. "These efforts are going to continue."
Senate Minority Leader Charles E. Schumer and House Minority Leader Nancy Pelosi said late Wednesday that they had come to a deal with Mr. Trump concerning Deferred Action for Childhood Arrivals and excluded funding for the border wall. Mr. Trump denied that in a series of tweets Thursday morning.
Mrs. Sanders also said the president is committed to passing tax reform this year and would like to see members of both parties support the plan when it's finalized.