Sarah Palin: Senate kingmaker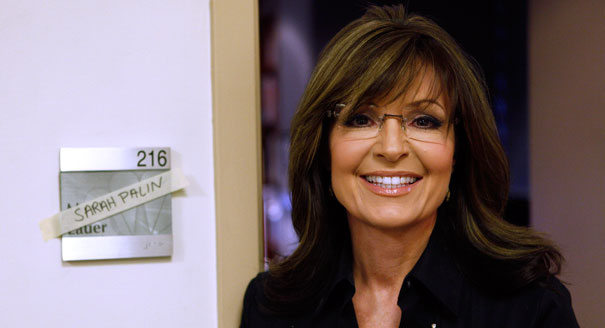 By DAVID CATANESE | Politico.com
CLEVELAND, Mo. — Sarah Palin, Senate kingmaker, is at it again.
Riding a four-endorsement winning streak in Republican Senate primaries this year, the former Alaska governor swept into a blueberry patch outside Kansas City this weekend looking to apply her Midas touch to the latest fortunate recipient. This time it's Sarah Steelman, a former state treasurer running in a fractured Missouri Tuesday primary to decide who gets to take on vulnerable Democratic Sen. Claire McCaskill in November.
With Steelman, Palin is making perhaps her boldest bet yet. Steelman — who, like Palin, likes to hunt, staunchly opposes abortion rights and touts herself as a maverick — has been running third against businessman John Brunner, who's poured millions of his personal fortune into the race, and six-term Rep. Todd Akin.
At least that was the case before Palin's arrival and the ensuing glut of media exposure for Steelman.
"They fear her," Palin told a few hundred people gathered at a sprawling farm a few miles from the Kansas border Friday night. "She's the candidate in this race who scares them because she won't go to Washington to just go along, to get along. You have that choice to choose, results over rhetoric. Convictions over consultants and Missouri over Washington."
A win would only enhance Palin's reputation as the most powerful down-ballot force in Republican politics.
"She's a rock star right now in Republican Senate primaries. She's hit a pretty strong streak," said Scott Bensing, a former executive director of the National Republican Senatorial Committee. "She gives the impression that she has deeply held beliefs she's willing to take on water for and doesn't really care what her critics think. She comes off resolute and principled."
Palin's victory roster this cycle includes Indiana's Richard Mourdock, Nebraska's Deb Fischer, Utah Sen. Orrin Hatch and Texas' Ted Cruz, who shattered expectations Tuesday with a 14-point win in a runoff against Lt. Gov. David Dewhurst.
To read more, visit: Â http://www.politico.com/news/stories/0812/79373.html?hp=f2