Saudis deliver snub to Obama amid tensions over Iran, Syria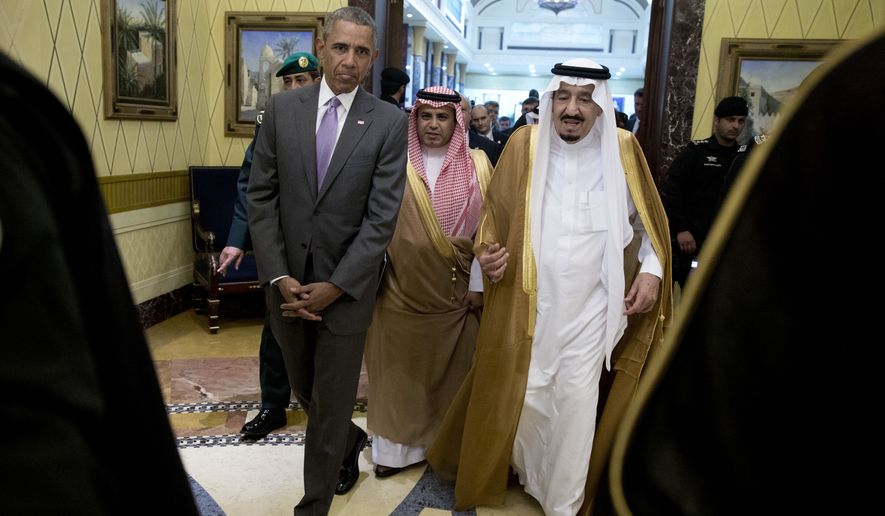 Saudi Arabian officials delivered a snub to President Obama Wednesday as he arrived in Riyadh to reassure the anxious ally about his nuclear deal with Iran and to seek more cooperation in the fight against Islamist extremists in Syria and Iraq.
Stepping off of Air Force One at the airport in the Saudi capital, Mr. Obama was greeted not by King Salman but by a lower-ranking royal, Prince Faisal bin Bandar Al Saud, the governor of Riyadh. Ahead of the president's arrival, Saudi state television showed the king personally greeting senior officials from other Gulf nations arriving at an air base.
Unlike some previous visits, Mr. Obama's arrival was not shown live on Saudi state television, either.
Mustafa Alani, a security analyst at the Gulf Research Center, said the Saudi decision not to send a high-level delegation to greet Mr. Obama was unusual and intended to send a clear message that they have little faith in him.