Schumer: Blame the Tea Party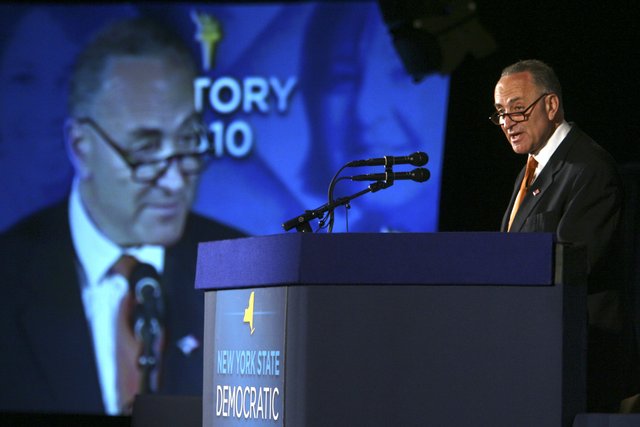 The Capitol Hill rhetoric reached new levels of ugliness Tuesday as negotiations over some semblance of a federal budget gave way to finger-pointing, with Democrats blaming Tea Party freshmen for a potential government shutdown and Republicans calling those claims a fantasy.
Over the past few days, Democrats have pounded the argument that Congress would have been able to work out a budget deal long ago if not for the extreme demands of Tea Party-aligned lawmakers.
Congress has until April 8, the expiration date for the current short-term budget, to craft either another stopgap or a more substantive budget that lasts through the end of fiscal 2011, or face a partial Washington shutdown.
Hopes were relatively high last week that such a coming-together could happen, but lawmakers on both sides made clear Tuesday they've made scant progress.
"Unfortunately, there are a number of new people in the Congress who think that a compromise is a sellout," House Democratic Whip Steny Hoyer, D-Md., said Tuesday. He said there's still room for compromise, but accused the "perfectionist caucus" — his latest term for the Tea Partiers — of dragging down the Republican leadership. Hoyer said he put the odds of a shutdown at "five or six" on a scale of 10.
Sen. Charles Schumer, D-N.Y., also took to the floor Tuesday to accuse the Tea Party of scuttling negotiations over a spending package.
To read more, visit: Â http://www.foxnews.com/politics/2011/03/29/budget-talks-sour-dems-blame-tea-party-stalemate-deadline-looms/