Secret Service WILL investigate Madonna after singer says she wants to BLOW UP the White House in expletive-filled rant at women's march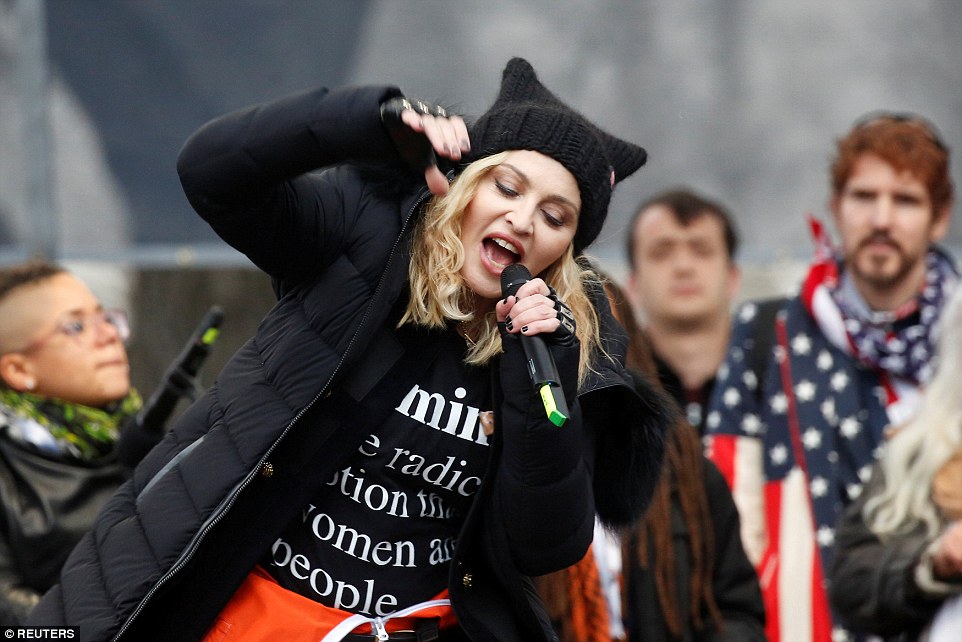 The Secret Service has reportedly said it will open an investigation into Madonna after the singer told the Women's March on Washington that she had thought about 'blowing up the White House'.
Donning a black p***yhat, the music icon caused controversy by dropping the F-bomb four times, sparking a slew of apologies from broadcasters airing the protest live.
She went on to speak of her rage at the election result, telling the crowd she had thought a lot about 'blowing up the White House' but knew that it 'wouldn't change anything'.