Sen. Tom Cotton takes aim at Clinton tarmac scandal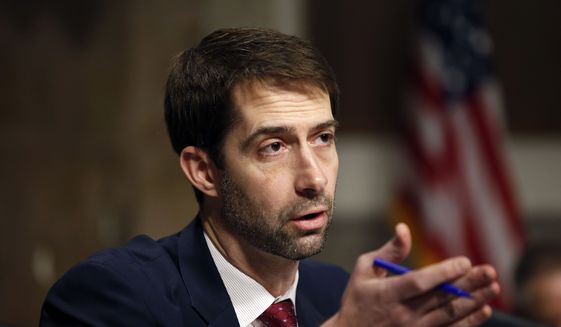 Sen. Tom Cotton made no mention Saturday of the Republican presidential ticket, but had plenty to say about the Democratic campaign scandal involving President Bill Clinton's private airport meeting.
The Arkansas Republican joked that he was stuck on the tarmac in Denver so long that he thought he might be getting a visit from the former Democratic president.
"I was a little worried I might not make it this morning," Mr. Cotton told the crowd at the Western Conservative Summit. "I flew in, and our plane waited for a long time on the tarmac. We were waiting so long I thought Bill Clinton might be boarding my plane to come to talk to me."
"But then I realized I'm a mere United States senator. I'm not the Attorney General who will decide whether to indict his wife or not," said Mr. Cotton.