Senate Democrats poised to start energy bill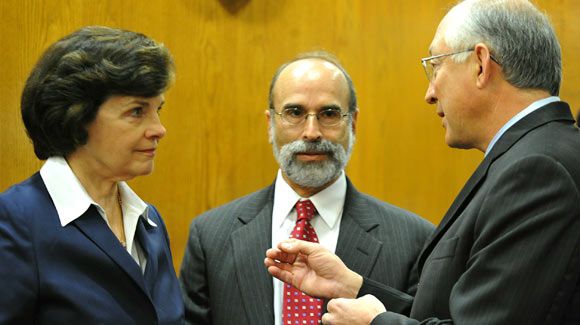 By Lisa Mascaro and Richard Simon, L. A. Times
Reporting from Washington —
With the gulf oil spill creating political opportunity, Senate Democrats will begin crafting a sweeping energy bill this week that could include a first-ever, though more modest, cap on global-warming pollution, believing they must act now despite differences within their ranks and political jitters in an election year.
Instead of regulating all sources of greenhouse gas emissions as originally proposed, lawmakers are considering placing a carbon cap initially only on utility companies. That idea was once dismissed by environmentalists as too incremental, but now is seen by some as better than no cap at all.
President Obama will meet Tuesday with a bipartisan group of senators to push for a new energy policy. "We are prepared and ready to move forward on a new energy strategy that the American people desperately want but for which there's been insufficient political will," Obama said recently. "It is time for us to move to a clean-energy future."
With political will running short before the midterm election, the Senate has shown little appetite for a broader, economy-wide climate change bill as passed by the House almost exactly one year ago.
Even a more modest carbon cap remains difficult for senators wary of another ambitious government program at a time of voter unrest over Washington's reach.
A broad carbon-pricing system would essentially require power plants, manufacturers and transportation industries to limit the pollution that scientists say is causing climate change and would tax entities that exceed their caps.
Republicans dismiss such a cap-and-trade system as a new tax on households and business — "cap-and-tax," they call it. With the Democrats' 59-member caucus intensely divided on energy issues, crossover support from Republicans would be needed.
To read more, visit: http://www.latimes.com/news/nationworld/nation/la-na-energy-congress-20100627,0,4030045.story