Senate GOP has 50 votes to pass tax bill, John Cornyn says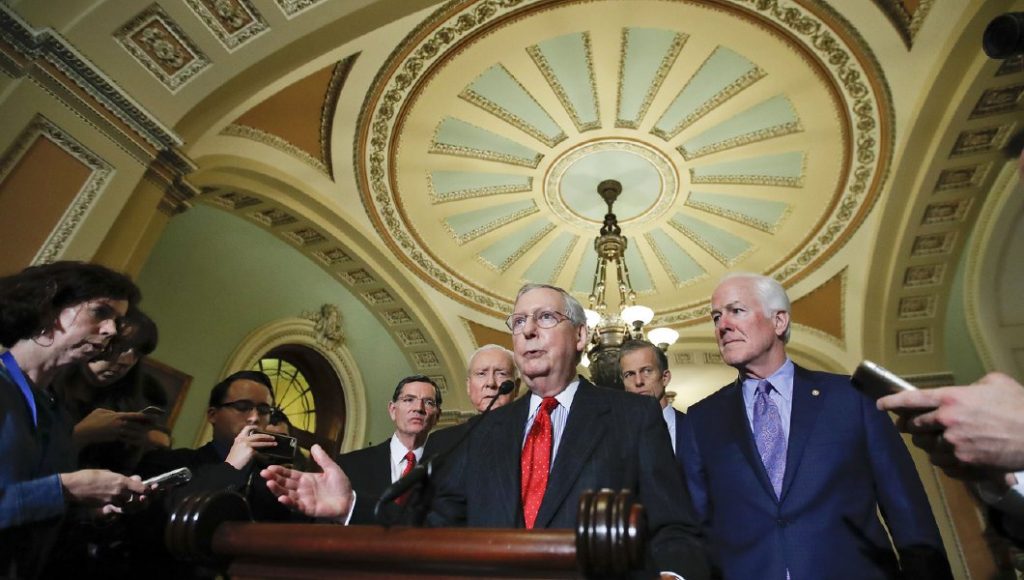 Republicans have 50 votes in the Senate for their tax bill, Senate GOP Whip John Cornyn said Friday morning, and leaders are still working to bring over holdouts Sens. Bob Corker and Jeff Flake.
Republicans only need 50 votes to pass the bill, as Vice President Mike Pence could cast the deciding vote.
Cornyn said they were still working to win over Corker and Flake, who are holding out on the bill because of its deficit impact.
"Right now we don't have him," Cornyn said of Corker. "We're still talking to Sen. Flake too, but we're confident of the 50 and would like to build on that."