Senate Republicans Close To Deal On $1.5 Trillion Tax Cut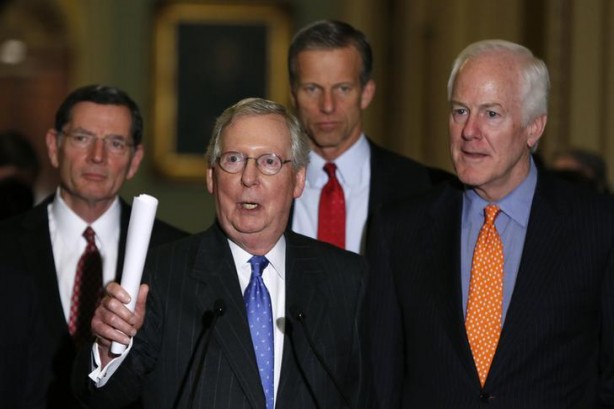 Key Republican senators say they are close to a deal on a budget bill that is to serve as the legislative vehicle for a possible $1.5 trillion tax cut.
"I think there is" a deal, said Sen. Bob Corker, R-Tenn. He did not deny reports of a minimum $1.5 trillion tax cut provision, and said, "There is just one number."
Corker said an announcement is imminent, but no vote has been scheduled on the budget package in committee and some Republicans on the panel are reluctant to vote on a measure.
Corker has been working with Sen. Pat Toomey, R-Pa., on a budget agreement with the help of Senate Majority Leader Mitch McConnell, R-Ky. Both Corker and Toomey are members of the Budget Committee.
The Senate's GOP Conference Committee Chairman, John Thune, of South Dakota, confirmed a deal is close.