Senate set to vote on 4 gun control measures, none expected to pass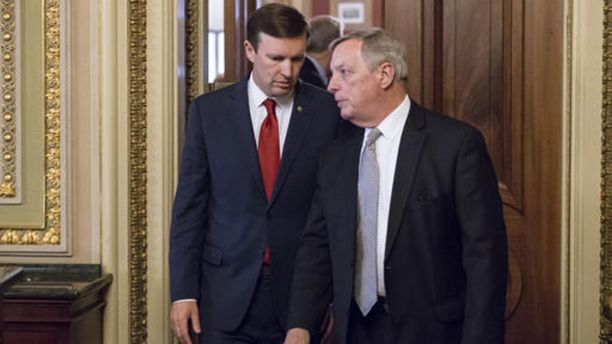 A week after the Orlando terror massacre, U.S. lawmakers will bring a set of dueling gun control measures to the Senate floor Monday — and all are expected to fail.
The scheduled votes on four separate bills address changes to the background check system as well as restrictions on gun sales for those on terror watch lists, among other areas.
The votes come after Sen. Chris Murphy, D-Conn., filibustered for almost 15 hours last week seeking action in response to the killing of 49 people in the gay nightclub Pulse by Omar Mateen, a Florida man who pledged his loyalty to ISIS in the midst of the rampage.
But since lawmakers were unable to come together on a piece of compromise legislation, the individual bills face long odds. Democrats are expected to block two Republican amendments, arguing that they fall short in controlling the sales of firearms. In turn, Republicans are certain to block two Democratic amendments, contending they threaten the constitutional rights of gun owners.
Murphy said on ABC's "The Week" that the passage of the measures was unlikely and focused on the response to the filibuster.